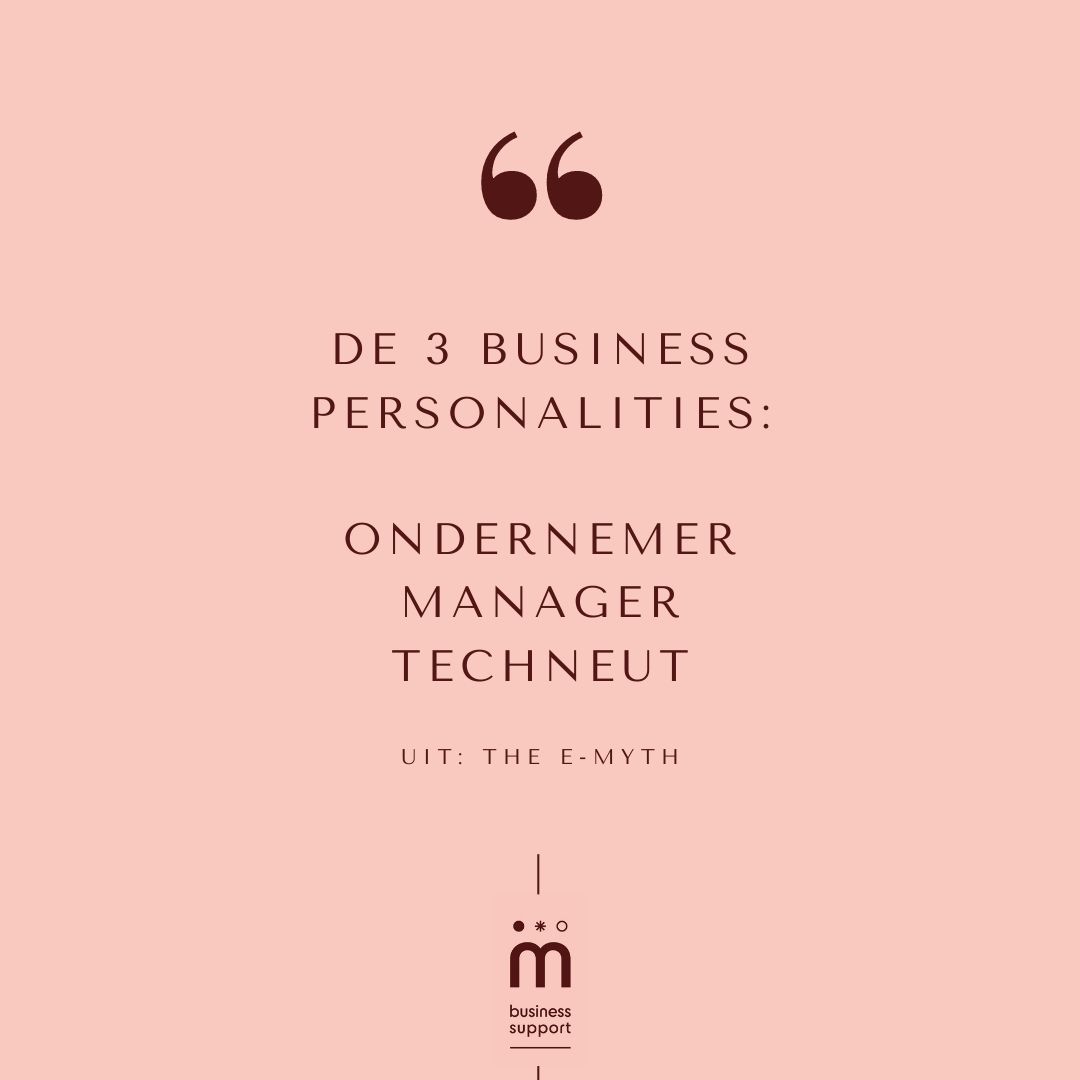 Elke ondernemer én elk lid van jouw team heeft een 'Business Personality':
DE ONDERNEMER – is strategisch van aard. Droomt groot en focust op de toekomst en het ontwikkelen van een visie van waar het bedrijf naartoe kan en hoe deze de eigenaar dient.
DE MANAGER – is zowel strategisch als tactisch van aard. Weet te focussen op het heden en het behalen van resultaten, door inzet van en via anderen. De manager is pragmatisch, een planner en organisator, weet de visie om te zetten in actie.
DE TECHNEUT – verricht het liefste hands-on werk. Is sterk in productie draaien en het leveren van het product of dienst. Leeft in het heden en vertrouwt op structuren en systemen die al in plaats zijn om het werk gedaan te krijgen.*
Ik ben zo voel ik,  80% een manager en 20% een ondernemer. Dit ook waarom ik de shift gemaakt heb van Virtueel Assistent (type 'Techneut) naar Business Organizer (type 'Manager' met een goede scheut 'Ondernemer'), zodat mijn talenten tot hun recht komen en beter benut kunnen worden.
En jij? Wat voor type ben jij? En wat zegt dat over het type teamlid wat jij aan zou willen of moeten haken? Ben super benieuwd!
(*Bron: The E-Myth van Michael E. Gerber)