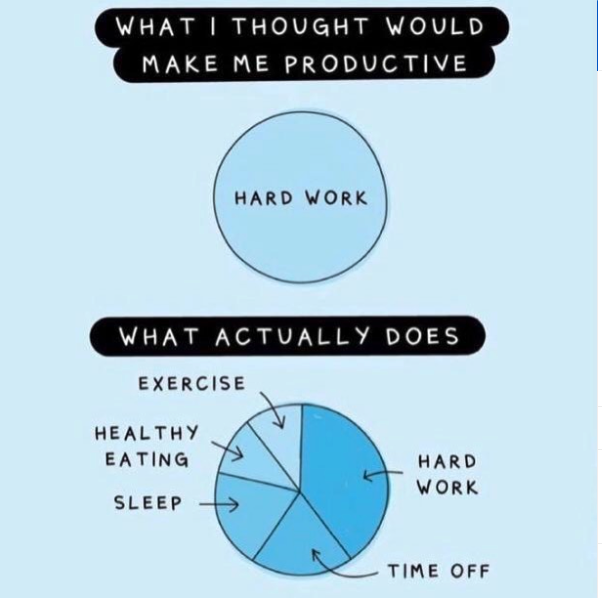 Je ziet deze infographic en denkt 'Ja! Inderdaad! Zo is het.'
Maar vervolgens kijk je naar je agenda en to do lijst en denk je 'Maar hoe dan?'
Je weet dat het je met hard werken alleen niet verder komt. Je weet dat het 'niet klopt' dat je zoveel ballen hoog aan het houden bent en het is zeer zeker niet de reden waarom je ooit voor jezelf begonnen bent.
Maar al die to do's he? Heb je die wel eens goed bekeken? Ga je weleens na in hoeverre ze echt nog nodig zijn of dat ze je überhaupt nog dienen? Ben je ze niet al ontgroeid en kosten ze inmiddels niet meer tijd en energie dan dat ze je opleveren?
Dat je overweldigd begint te raken omdat je succesvol onderneemt is echt niet meer dan normaal. Denken dat je door kunt gaan op dezelfde voet zonder dat dat gevolgen heeft, is gekkenwerk. 



>> Wie van richting wil veranderen zal eerst een keer moeten stoppen. <<



Wil je iemand hebben die met je meekijkt naar wat er minder, effectiever of geautomatiseerder kan? I'm your woman.
Stuur me een DM, dan snijden we samen die taart weer in parten, want anders blijft het zo proppen hè? 🤭
Bron infographic: wie het weet mag het mij zeggen